Services
Since 1952, McKean Plumbing and Heating has been providing our area with outstanding services. Thanks for choosing McKean!
Our plumbing, HVAC, and electrical services are available for both commercial and residential requests!
Leak Repair
Hot Water Tanks (and Tankless Hot Water!)
Certified Backflow Prevention
Well System Service
Sewer and Drain Cleaning
Camera Inspection
Drain Line Location
Root Prevention Treatment
DOT Certified Gas Services
Toilet and Faucet Repair
Service and Supply Piping Replacement
Valve Repair and Replacement
Fixture Replacement
Generator Wiring
Service Upgrade
Additional Circuits
LED Lighting
Replacement of Outlets and GFIs
Fan and Light Combination Upgrades
Residential and Commercial Repair Services ALL MANUFACTURERS!
Service and Maintenance Programs RESIDENTIAL and COMMERCIAL!
Residential and Commercial Installation
Indoor Air Quality Specialists
Oil, Gas, Electric Furnace Service
Boiler Service
Air Conditioning and Heat Pump Service
Commercial Design Build Projects
Also, ask about our Wirsbo Radiant Heat Systems and SnowMelt Systems. We can also add Radiant Heating to you new kitchen or bath for the added luxury and comfort!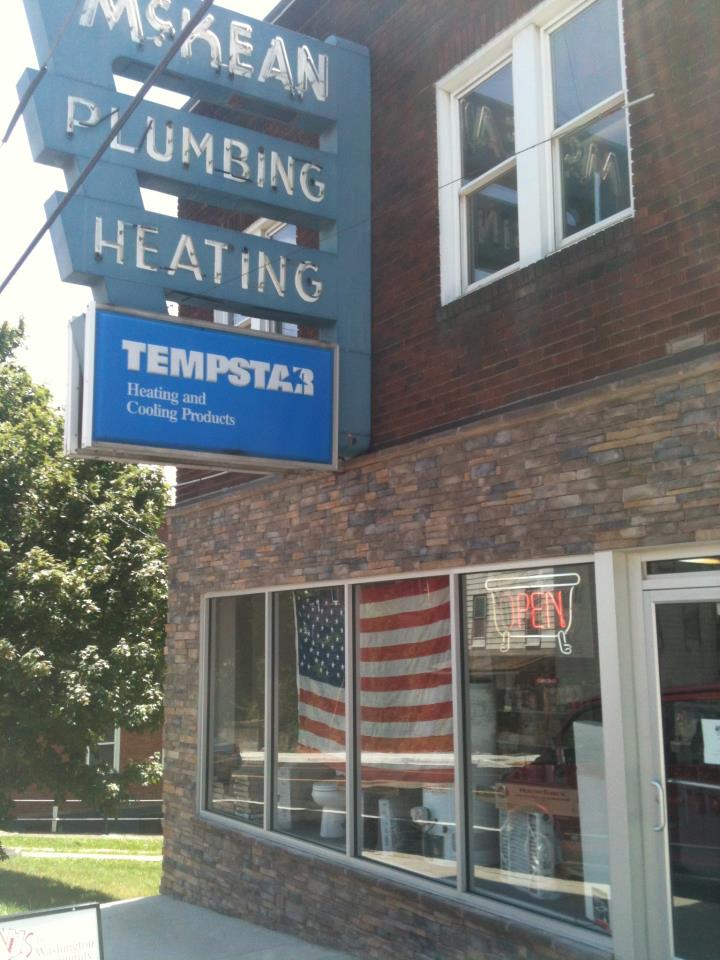 Preventive Maintenance
Our SMART Maintenance plans take one more item off your to-do list by checking your heating and cooling season at each season change
Water Supply
Whether you have public water or well water, McKean can service any issues you have with water supply into your home
Water Pressure
High water pressure can shorten the life of expensive fixtures in your home like hot water tanks and faucets. McKean can make sure your system avoids this problems
Electrical Additions
Thinking of adding more light, an new fixture, or a generator? McKean can help with all your electrical needs

Office Comfort
Our Mitsubishi Mini-Splits make help any office maintain an optimal level of comfort for you and your employees
Preventive Maintenance
A must for property owners! Stay ahead of costly breakdowns with our customized annual maintenance plans
Winterization
Many properties have exterior water connections or unconditioned space for seasonal use.. McKean can winterize and summer-ize your properties to avoid frozen pipes in unconditioned areas
Backflow Testing
Annual backflow device inspections are no problem for McKean no matter the location on your property

Do you offer emergency help?
Yes, we do! We offer 24/7 emergency services on any of your plumbing, heating, cooling or electrical needs. Something going wrong? Call us at 724-225-6260 and we'll be out to help as quickly as we can
Do you offer financing?
Yes, we do! We offer financing through GreenSky. Please call us at 724-225-6260 and we can help you through the process.